MORTGAGE BROKER DIGITAL MARKETING
EMBR specialise in Mortgage Broker Digital Marketing.

Don't be tricked by cunning Mortgage Broker Digital Marketing Agencies that call themselves "Lead Generation Specialists" or "Australia's leading…"
? Last month (June 2023) We generated 7,453 leads of people wanting to refinance ASAP, equating to $4,650,672,000.00.
You can get a slice of this and only pay per lead.
Here at EMBR, we put our money where our mouth is.
You WON'T PAY FOR:
❌ Ongoing monthly retainers for lazy agency owners who ultimately don't care if you succeed. 
❌ Stupid mortgage calculators that people use and then leave your website.
❌ Useless newsletters and marketing automation that no one reads because you have no leads. 
❌ SEO thats gets you no traction or gets you clicks on obscure search terms that have no traffic.
❌ 80 page monthly reports that tell you nothing.
❌ Other add ons to justify their monthly retainers.
What you DO pay for:
✅ Qualified leads that convert. THATS IT.
We specialise in delivering you leads that convert and WE PAY FOR THE MEDIA SPEND to generate YOU those leads. You pay at the end of the month.
At EMBR, LEAD GENERATION isn't just 'something we do', it is the only thing we do.
Through years of trial and error, research and technical development, we know how to specifically targeted leads for consumers looking to either refinance their home loan or looking to take out a new or investment home loan. We can locate and profile consumers that qualify for refinancing or a new property purchase or that are already actively looking in the market.
We understand the intricacies of marketing your services to Australian mortgage holders and property investors. Plus, we know what the banks are looking for qualification-wise and therefore we know how to pre-qualify leads for you before they even reach your sales team. With an EMBR mortgage lead gen campaign, the leads are obtained, profiled and qualified by us so that you can focus on what counts – converting the lead to a sale, hence increasing revenue and expanding your business. Mortgage leads are our speciality and forte.
❌ Engaging a digital agency to do your mortgage broker digital marketing will cost you a monthly retainer and you'll have to pay the ad spend yourself. 
✅ With EMBR, we create the landing page, we pay for the media and advertising, you get sent leads in real-time via API to a google sheet or API-into your CRM.
You want to write business ASAP. Digital Agencies want to do "16 strategy sessions" with you and meet with you regularly to work out what you and I already know… GIVE ME SOMEONE THAT WANTS TO REFINANCE OR WANTS A HOME LOAN NOW. 
✅ EMBR have figured out what brokers want: Aussies wanting a home loan or wanting to refinance today.
Implementing a EMBR mortgage leads campaign will put you ahead of your industry peers in terms of volume of business being written and can distinguish your company as an industry leader. Ultimately as a mortgage broker you are wanting to secure a channel of consistent new-client acquisition.
Not only have our team had extensive experience previously working for some of Australia's largest Financial Planning and Investment Groups, but some are even RG146 compliant with their Australian Financial Services License (AFSL). We also put a high value on keeping up to date with the finance and property market and industry knowledge and standards, helping our clients receive the best ROI on their marketing and new client acquisition efforts.
With the weight of this experience behind us and the in-depth knowledge of current industry trends, we work with you to decipher your ideal customer. EMBR's home loan and mortgage leads are generated through reverse engineered profiling to provide you and your sales team with leads ready for sales conversion. No time-wasters and no Mickey Mouse leads!
Traditional digital marketing agencies might offer broad exposure, but can they guarantee genuine leads tailored to your business? At EMBR, we bridge the gap between visibility and viability. Partner with us and experience a marketing strategy that prioritises your success, one lead at a time.
1. Guaranteed Results: Unlike traditional agencies that charge for marketing efforts regardless of the outcomes, our CPL model ensures you pay only for genuine, qualified leads. No more paying for mere visibility; with us, you pay for tangible results.
2. Budget Efficiency: With traditional marketing, budgets can quickly be consumed without a guarantee of leads. Our model prioritises your ROI, ensuring every dollar spent translates to a potential client.
3. Custom-Tailored Leads: We don't believe in one-size-fits-all. Our sophisticated targeting strategies ensure you receive leads that align with your specific mortgage services and clientele.
4. Transparent Reporting: Know where every penny goes. Our transparent reporting system allows you to track lead acquisition costs, conversion rates, and more, providing a clear view of your investment's effectiveness.
5. Scalability: As your business grows, so can your lead generation efforts. Our CPL model easily scales with your needs, ensuring a consistent flow of potential clients regardless of your business size.
_____________________
_____________________
Consumer Profiling of Leads for Mortgage Brokers
So, who is your prime potential client? Who do you want to speak to? Are there any commonalities amongst all your existing clients? We don't dictate to you who your lead should be. We work backwards from your 'ideal client' profile and hand craft a lead capture campaign to suit your requirements. This is an example of some targeting we can use to deliver leads:
Mum and dads
Aged 35 – 55 years old
Who own or are paying off their home
Earn over $80,000 household combined income
Living in metro areas within postcode targets: 3000 – 3189 and 4000 – 4125
Have a clean credit history
Are interested in learning how to invest and build wealth for their retirement
Are interested in Government tax incentives for them to reduce the amount of tax they pay
Are looking to reduce their debt or improve their finance structures
Reduce their mortgage and repayments
Whether you are looking for mums and dad's who want to re-finance or to market off the plan investment properties, first home buyers, build your finance book, increase clients on your financial planning book, sell project and development stock or are looking for a combination of these leads, EMBR mortgage leads will suit your requirements.
Selecting the right target geography for your Mortgage Broker leads
We specialise in tight geographical targeted leads, where you are either restricted by franchise licensing or have personnel restrictions.  If you can only target metro areas or regional areas, we have the right targeting tools to assist you. We have developed a sophisticated postcode selection tool that allows you to draw a shape on a map and extract the postcodes you require for that particular campaign. Click here to discover our mortgage leads geographical targeting tool.
How are our Mortgage Leads Delivered to you?
Our Mortgage Broker Leads are sent via real-time API into your CRM to be converted by your sales agents sent via daily CSV exports. This means that, depending on your CRM capability, you'll receive real time or daily exported leads that are ready for a conversation.
We have the in-house expertise of knowing how to handle co-registration campaigns from a 'client point of view' and don't just stop at delivering the leads. We can assist you with sales techniques, sales and follow up scripts and can couple you with the right CRM and marketing automation software to really take your co-registration campaign to the next level.
Follow up messaging and drip campaigns
So you have had a first date, so to speak. You have engaged the lead, spoken to them for the first time, now it's time for the next day call. But how soon is too soon? You don't want to sound desperate, but you don't want to come across disinterested. EMBR can help you put together a series of trigger-automated sms and email campaigns that will draw out your potential clients intent and allow you to engage them at their real point of interest.
Conversion optimisation
The EMBR team work hard to source media and traffic from around the planet to ensure your campaigns perform, but naturally, some portions convert better than others. On every single lead you will receive, you will have a unique ID and source code for you to review your campaign at the end of the month and report back to us the best, average and poor performing traffic sources for us to then go out and optimise that campaign by cutting off the poor performers and increasing the good ones.
Compliance and consent
The two C's. Mortgage Broker leads need to be collected in a compliant environment. We ensure that nothing is published without your approval and sign off. Not only our advertising messaging and the wording in the advertisement, but also the nature in which the lead is collected, is done within a compliant nature and with full consent given from the consumer for you to contact them regarding their enquiry.
Forget Mortgage Broker Digital Marketing. Leads are the life blood of any business and our home loan and mortgage leads are targeted to ensure your broker sales pipeline is always full. Our aim and top priority is to see growth in your mortgage business. Implementing a lead generation strategy with EMBR will create an achievable plan to get a consistent flow of new client acquisitions.
Ready to forget Mortgage Broker Digital Marketing? Interested in buying 'ready-to-go' leads of people wanting to refinance or purchase? Contact us now >
Contact us through the black contact form below and an expert mortgage lead generation campaign manager will be in touch to assist you to start to generate more mortgage leads today.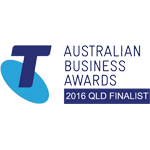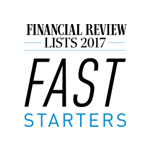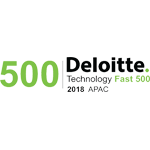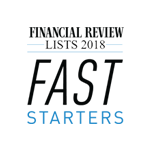 Contact us today to start generating

Mortgage leads