WHY CHOOSE EMBR FOR LEAD GENERATION?
EMBR Group are specialist performance marketers who can help you break through the competition and reach your target market through digital lead generation.
We work on a performance basis and we call it 'performance marketing' because you only pay for leads we generate for you, according to your qualifications and criteria.
We currently generate over 5,000 leads per day for some of the biggest Australian and global consumer brands who run aggressive growth strategies and demand the highest return on investment.
Whether you are in a competitively tough industry, or just wanting to grow your current sales, EMBR can help.
Our insight and expertise have been described as "a breath of fresh air" for our current client's campaigns and marketing strategies.
We pride ourselves on our failures as much as our successes. As it is this insight and industry knowledge that we will apply to help you save valuable marketing dollars on your future campaigns!
We can help with lead generation from a multitude of channels we have available including:
Organic Search marketing Leads
and many more.

WHY LEAD GENERATION IS IMPORTANT TO YOUR BUSINESS?
Leads are the life blood of your organisation. If you are not acquiring new customers and clients then you are slowly stagnating.
Even with a highly successful referral program and word-of-mouth marketing, you will experience an exhaustion of this marketing at some stage. These types of strategies should be complimentary to acquiring new and fresh clients. It is vital that you are running a successful new client acquisition strategy to reach out to consumers outside of your existing database circles to ensure your growth curve continues upward.
WHAT INDUSTRIES DO YOU GENERATE LEADS FOR?
We have experience generating leads for almost all B2C industries, including mass-consumer eCommerce websites through to complex financial services products.
We specialise in lead generation for the following industries:
> Life Insurance Leads  including:
Life Insurance Leads
Trauma Insurance Leads
Income Protection Insurance Leads
Funeral Plan Leads
Estate Planning Leads
Legal Will Leads
> Education Leads (higher education leads, university enrolment leads, vocational training leads)
> Profiled Australian Consumer Telemarketing Data when you need to segment your target audience and only contact those who might qualify for your services.
> Finance Leads – Including personal finance, personal loans, car loans and more.
> Mortgage Leads – Including mortgage leads, refinance leads, first-home owner leads, investment property finance leads and more.
> Superannuation Leads – People looking to speak to an adviser about superannuation.
> Car Loan Leads – People looking for a car loan
HOW DO WE OVERCOME LEAD GENERATION CHALLENGES?
One of the biggest challenges facing organisations is the assessment and testing of multiple digital marketing channels and how media is bought and sold.
Do you know how to effectively run cost per click (CPC) campaigns on Googles ad network?
Do you know how to effectively run cost per impression (CPM) campaigns on social media, Facebook, Instagram, LinkedIn?
Do you know how to effectively run cost per view (CPV) campaigns on YouTube?
Do you know how to optimise these platforms to reduce your expenditure without reducing your lead generation?
What happens when your competitor (or 6 competitors) enter the same platform as you bidding on the same advertising space as you and this drives up your cost per acquisition?
If you don't have a succinct strategy in place that enables you to effectively compete against your competitors in the above platforms, then you will struggle to generate leads sustainably for your business to grow.
HOW DO YOU MEASURE THE LEAD GENERATION METRICS?
EMBR Group pride ourselves on possessing intentional measurement strategies planned well before you even commence with a lead generation program.
Before we sell you leads, we ask you:
What will you measure?
When will you measure?
How will you measure?
When and what counts as a successful lead and how can we optimise the leads as your grow?
We try to ensure that the our cost per acquisition costs are below your willing threshold to acquire a new customer or client. This enable scalability and growth potential for you and us!
FOLLOW UP MESSAGING AND DRIP CAMPAIGNS
EMBR could be mistaken for a dating service!
We se lead generation as facilitating conversations with potential clients that lead to meaningful long-term relationships.
So you have had a first date, so to speak. You have engaged the lead, spoken to them for the first time, now it's time for the next day call. But how soon is too soon? You don't want to sound desperate, but you don't want to come across disinterested. EMBR can help you put together a series of trigger-automated sms and email campaigns that will draw out your potential clients intent and allow you to engage them at their real point of interest.
CONVERSION OPTIMISATION
The EMBR team work hard to source media and traffic from around the planet to ensure your campaigns perform, but naturally, some portions convert better than others. On every single lead you will receive, you will have a unique ID and source code for you to review your campaign at the end of the month and report back to us the best, average and poor performing traffic sources for us to then go out and optimise that campaign by cutting off the poor performers and increasing the good ones.
COMPLIANCE AND CONSENT
The two C's. Any lead generation campaign needs to be conducted in a compliant environment. We ensure that nothing is published without your approval and sign off. Not only our advertising messaging and the wording in the advertisement, but also the nature in which the lead is collected, is done within a transparent and compliant nature and with full consent given from the consumer for you to contact them regarding their enquiry.
TRANSPARENCY
We generate leads in a compliant and transparent nature. You have full control over the campaign and full transparency over the add placement, the traffic and media we source and type of consumers you want viewing your add.
Leads are the life blood of any business and our lead generation services are targeted to ensure your consumer sales pipeline is always full. Our aim and top priority is to see growth in your business. Implementing a lead generation strategy with EMBR will create an achievable plan to get a consistent flow of new client acquisitions.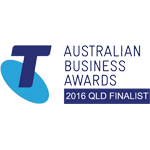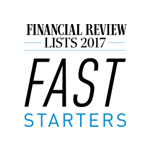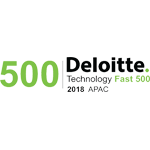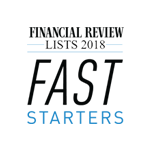 Contact us today about how we can help you implement

your marketing strategy: